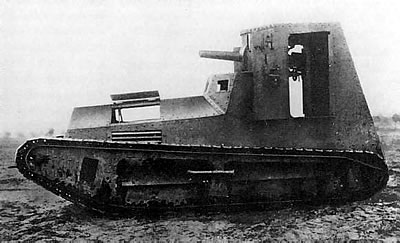 Last updated on February 17th, 2019 at 09:50 pm
The LK II light tank was Germany's upgraded version of the LK II.
Like the LK I, the LK II only existed as a prototype.
The LK II light tank had thicker armor than the LK I. This increased the LK II's weight by almost two tons.  The LK II also had a bigger main gun. Instead of the LK I's 0.312 inch (7.92 mm) machinegun, it had a 2.24 inch (57 mm) gun.
One variant of the LK II was supposed to have a traversing turret with two 0.312 inch (7.92 mm) handguns, but this version was never built.
Two prototypes of the LK II that had guns were produced. However, a planned production run of 580 tanks was cancelled when the Armistice was declared in November 1918.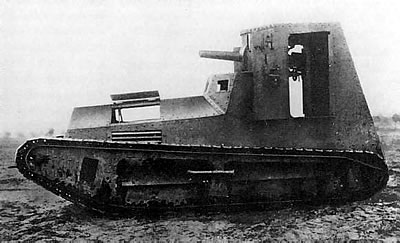 The blueprints for the LK1 were given to Sweden. The Swedish used them in 1921 for the creation of the Strv M/21.
| | LK II |
| --- | --- |
| Active: | 1918 (prototype) |
| Crew: | 3 |
| Weight: | 8.75 tons (8,890kg) |
| Length: | 16ft 9in (5.1m) |
| Height: | 8ft 2in (2.49m) |
| Width: | 6ft 6in (1.98m) |
| Weapons: | Main – 1 x 2.24 in (57 mm) gun or 2 x 0.312 in (7.92mm) machineguns |
| Armor | Maximum – 0.55in (14mm) |
| Engine: | Daimler-Benz 4-cylinder gasoline, 60hp |
| Speed: | 7.5mph (12kph) |
| Range: | 40 miles (64 km) |