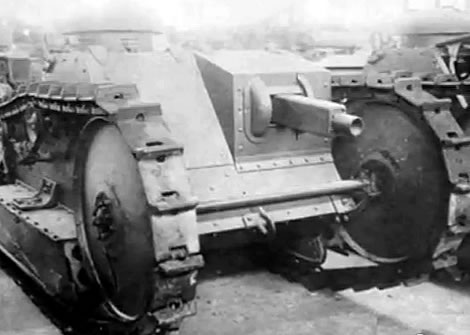 Last updated on February 17th, 2019 at 09:50 pm
During World War I, American forces in France used either French light tanks or British heavy tanks.
In 1918, Ford copied the design of the French Renault FT-17 to create an American two-man tank, the Ford 3 Ton Tank.
Although it was called a tank, it was really a machine gun carrier.
The Ford 3 Ton Tank was the smallest and least expensive tank built in the United States. It had two Model T Ford engines that together produced 45 horsepower.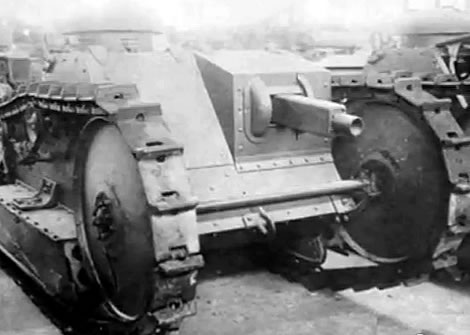 Both the driver and the gunner sat at the front.
The driver controlled the steering by changing the gear ratio in each engine. The gunner had a 0.3 inch machine gun that which was placed in a limited traverse mount.
A prototype of the Ford 3 Ton Tank was sent to France and was tested and approved before the Armistice.
Only fifteen 3 Ton Tanks were ever built, although 15,015 were originally ordered.
| | Ford 3 Ton Tank |
| --- | --- |
| Active: | 1918 |
| Crew: | 2 |
| Weight: | 3.1 tons (3,150kg) |
| Length: | 13ft 8in (4.17m) |
| Height: | 5ft 3in (1.60m) |
| Width: | 5ft 6in (1.68m) |
| Weapons: | Main – 0.3 inch (7.62mm) machinegun |
| Armor | Maximum – 0.51in (13mm) |
| Engine: | 2 x Ford Model T 4-cylinder gasoline, 45hp |
| Speed: | 8mph (13kph) |
| Range: | unknown |