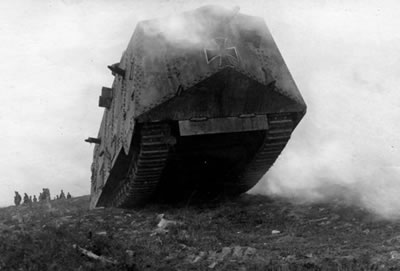 Last updated on February 17th, 2019 at 09:49 pm
German tanks were used for the the first time during the Battle of St. Quentin, the first battle to take place during Germany's Operation Michael, a campaign to push past Allied lines, destroy French forces and drive British forces off of the continent of Europe.
Operation Michael was the first phase of Germany's Spring Offensive, a World War I campaign along the Western Front that was supposed to result in Germany winning the war before American troops could have an effect on the war's outcome.
During the Battle of St. Quentin, which took place from March 21 through March 23, 1918, the Germans tried to capture the area around St. Quentin in France. This time, the Germans had tanks with them – five A7V Sturmpanzer-Kraftwagens and five captured British Mark IVs.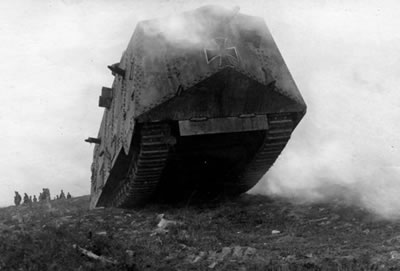 On March 21, the five A7Vs were deployed near the St. Quentin Canal.
Three of the tanks broke down, one of them before the battle against Allied forces even started, but Number 501, called "Gretchen", and Number 506, known as "Mephisto", played a small role in helping the Germans to break through British lines.