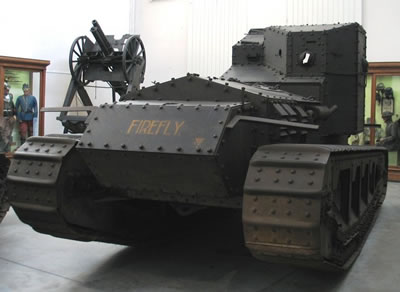 Last updated on February 17th, 2019 at 09:48 pm
Britain's Medium A Whippet tank was used for the first time at the Battle of Rosières, which took place from March 26 to March 27, 1918, during World War I.
The Battle of Rosières was part of Operation Michael, a German campaign to break through Allied lines, destroy French forces and drive British forces on the continent back into the sea. Operation Michael was the first phase of Germany's 1918 Spring Offensive along the Western Front, a last-ditch attempt for Germany to win the war before American forces entered Europe in large numbers.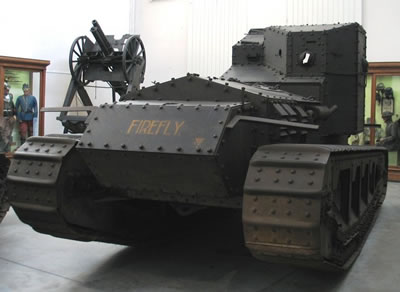 On March 26, the Germans tried to capture the village of Colincamps in France, which was on their way to Amiens.  At the time, Colincamps was held by New Zealand forces, who were filling a gap in the British line.
Twelve British Whippet tanks showed up in Colincamps to assist the New Zealanders.
The Whippets, which were much lighter and quicker than Mark IVs, were able to drive away two German battalions that were about to enter Colincamps.
Nevertheless, the Germans were able to take the towns of Roye and Albert and Montdidier. The British were able to hold onto the town of Rosières.