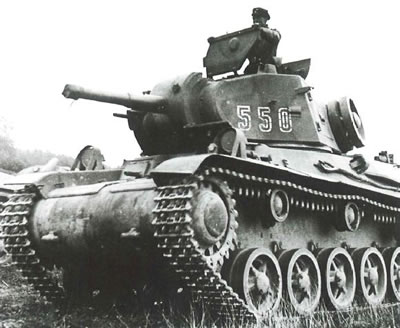 Last updated on February 17th, 2019 at 10:52 pm
The Strv M/40 light tank was the first Swedish tank to be mass-produced.
Its design was based on that of the Strv L/60 light tank.
The Strv M/40 was a three-man tank, with a 1.46 inch (37mm) main gun and two coaxial 0.315 inch (8mm) machine guns.
A Scania-Vabis 142 horsepower 6-cylinder engine powered the Strv M/40. It could travel at a maximum speed of almost 30 miles per hour (48.3 kph).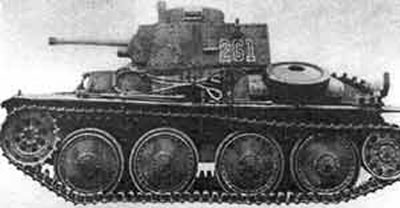 The Strv M/41 light tank had thicker armor than the M/40. Because the thicker armor made the tank heavier, it needed a more powerful engine. Therefore, the engine was upgraded to a Scania-Vabis 145 horsepower engine.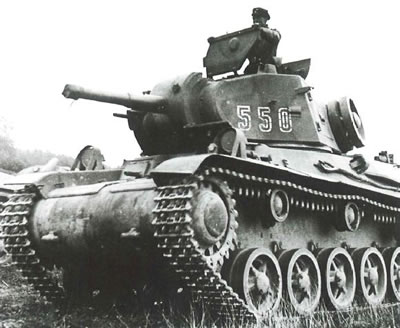 The Swedish Army used the M/41 until the 1950s. At that time, many Strv M/41 light tanks were adapted for use as personnel carriers.
In 1944, the Strv M/42 light tank entered service. It was the first Swedish tank to have a 2.95 inch (75mm) gun as its main armament.
The Strv M/42 light tank had a crew of four men and weighed 22 tons, more than twice the weight of the Strv M/41.
In the late 1950s, the M/42 was upgraded with thicker armor and a more powerful gun and was renamed the Strv 74. The Strv 74 remained in service until the 1980s.
The M/40, M/41 and M/42 were all built by the AB Landsverk Company.
| | Strv M/41 Light |
| --- | --- |
| Active: | 1942 |
| Crew: | 3 |
| Weight: | 10.3 tons (10,500kg) |
| Length: | 15ft (4.57m) |
| Height: | 7ft 9in (2.37m) |
| Width: | 7ft (2.13m) |
| Weapons: | Main – 1.46in (37mm) gun, Secondary – 2 x 0.256in (6.5mm) machineguns |
| Armor | Maximum – 0.98in (25mm) |
| Engine: | Scania-Vabis 6-cylinder gasoline, 145hp |
| Speed: | 28mph (45kph) |
| Range: | 124.3 miles (200 km) |