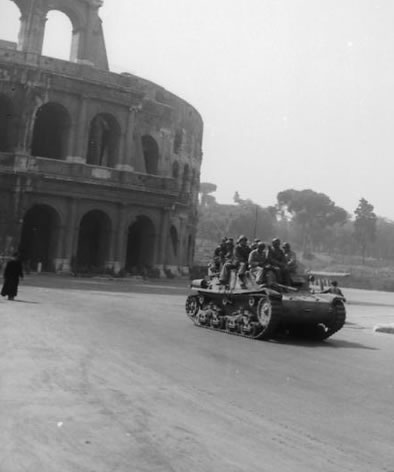 Last updated on February 17th, 2019 at 09:50 pm
The Carro Armato M11/39 was the first of the Italian medium tanks. Its design was a progression from the design of lighter tanks.
A 1.46 inch (37mm) half-mounted gun was the M11/39's main armament.
There were two 0.315 inch (8mm) Breda machine guns in a manually operated turret that was offset to the left.
The M11/39 had a sprung bogie suspension that performed well, as well as a good diesel engine.
However, it had very thin riveted armor, and so was no match for the British tanks it encountered in Libya in 1940.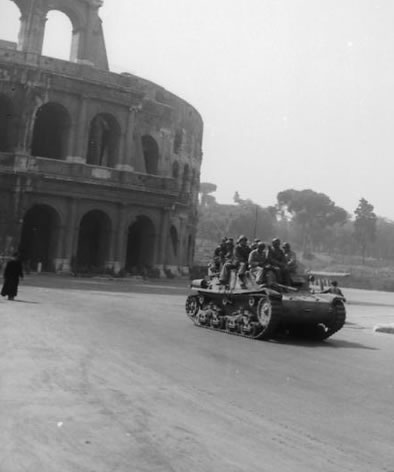 While many M11/39s were knocked out, some were taken. These were used by Australians in 1941 in the North African desert.
The Carro Armato M11/39 did not remain in service for very long.
| | Carro Armato M11/39 Medium |
| --- | --- |
| Active: | 1939 |
| Crew: | 3 |
| Weight: | 10.8 tons (11,000kg) |
| Length: | 15ft 6.5in (4.74m) |
| Height: | 7ft 6.5in (2.3m) |
| Width: | 7ft 3in (2.21m) |
| Weapons: | Main – 1.46in (37mm) Vickers-Terni L/40 gun, Secondary – 2 x 0.315in (8mm) Breda Model 38 machineguns |
| Armor | Maximum – 1.18in (30mm) |
| Engine: | Fiat SPA 8T V8 diesel, 105hp |
| Speed: | 20mph (32kph) |
| Range: | 124 miles (200 km) |