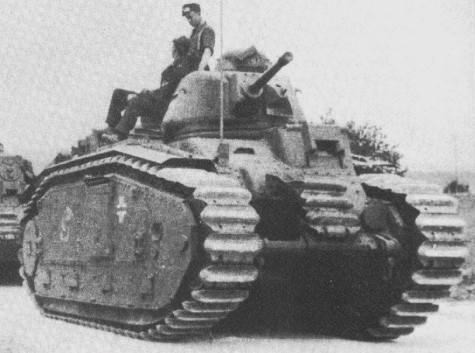 Last updated on January 14th, 2020 at 07:46 pm
France's Char B1 Heavy Tank had thicker armor and more secondary weaponry than its predecessors.
It was designed at the request of General Estienne, the "Father of the French Tank Corps", who wanted a tank that had heavy fire power and was very mobile.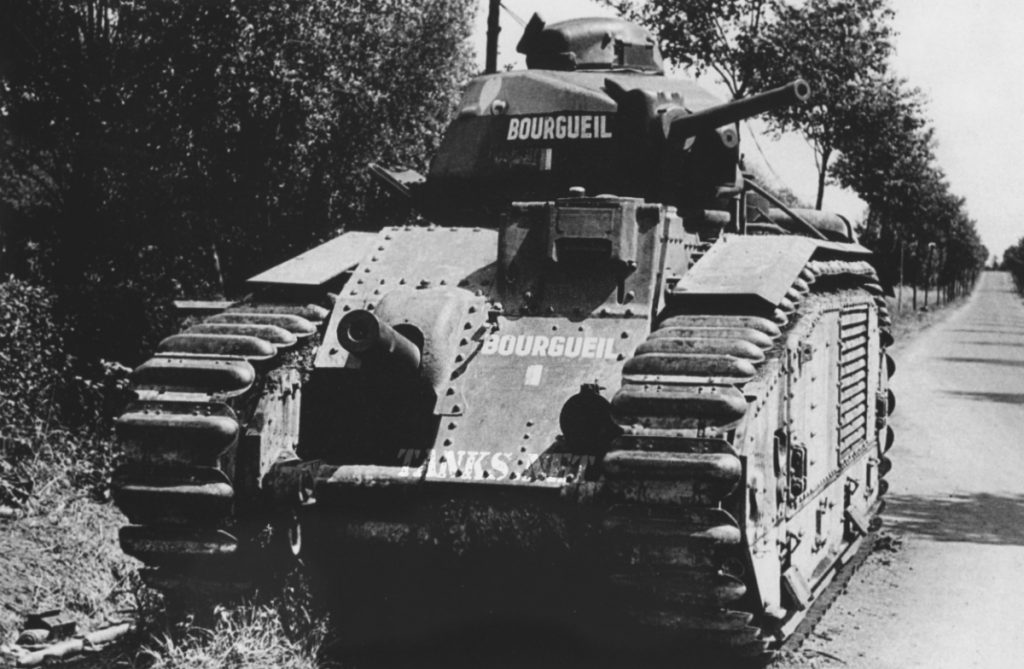 A consortium of French companies began designing this new tank, which was given the code name Tracteur 30, in the 1920s.
The driver of the Renault Char de Bataille B1 Char B1 could control the sighting of the short 2.95 inch (75 mm) gun that was mounted on the front hull and make corrections by moving the tank.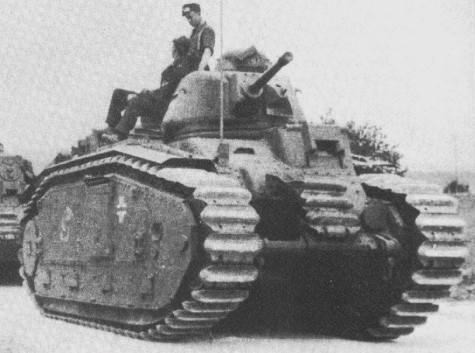 A  Naeder Steering Unit, which had a double differential and hydrostatic drive, allowed the steering to be adjusted very accurately and very delicately.
The driver also controlled a fixed 0.295 inch (7.5mm) machine gun.
A crewman sitting next to the driver loaded both of these weapons.
There were still more guns in the turret – a 1.85 inch (47 mm) anti-tank gun and a 0.295 inch (7.5 mm) machine gun, which the commander fired.
Because of the way the guns were arranged, the Char B1 had room for much less ammunition than earlier French tanks.
| | Char B1 |
| --- | --- |
| Active: | 1931 |
| Crew: | 4 |
| Weight: | 30 tons (30,480kg) |
| Length: | 20ft 11in (6.37m) |
| Height: | 9ft 3in (2.82m) |
| Width: | 8ft 2in (2.49m) |
| Weapons: | Main – 1 x 2.95in (75mm) short gun in hull, 1 x 1.85in (47mm) gun in turret, Secondary – 2 x 0.295in (7.5mm) machineguns – 1 in hull, 1 in turret |
| Armor | Maximum – 1.57in (40mm) |
| Engine: | Renault 6-cylinder gasoline, 180hp |
| Speed: | 17.4mph (28kph) |
| Range: | 93 miles (150 km) |