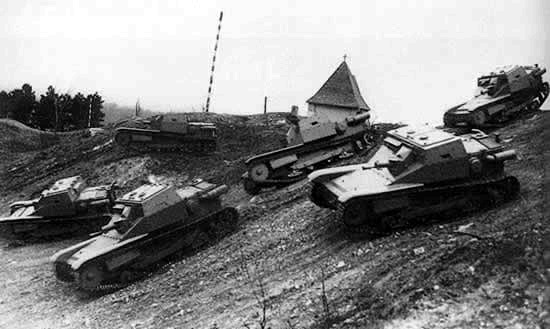 Last updated on February 10th, 2020 at 09:43 pm
The design of Italy's Carro Veloce 33 Tankette was copied from that of the British Vickers Carden-Lloyd Mark VI Tankette.
In 1929, Italy purchased some Mark VIs. It also received permission to build its own version of these tanks in Italy.
Ansaldo made 25 of these, using automotive parts from Fiat. These tanks were known as Carro Veloce 29.
The Carro Veloce 33 was modeled after the Carro Veloce 29, with some changes. It was designed and manufactured by Ansaldo from 1931 to 1932.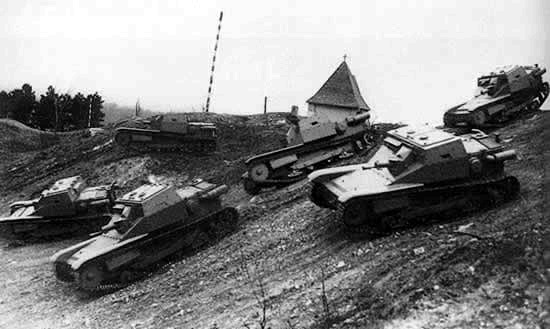 Different versions of the CV33 were produced.
From 1940 onwards, all of the tanks were given new tracks, stronger suspensions and better driver vision devices.
The blow image is from a promotional event, trying to show off the efficacyof these tankettes.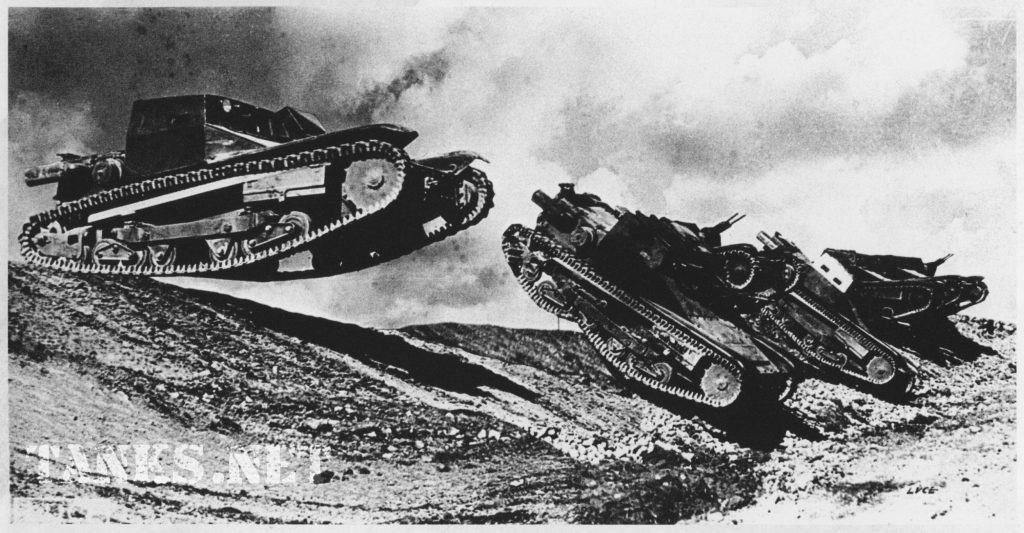 Most of the CV33s had one or two Breda machine guns.  However, from 1940 on, some of these tanks had these machine guns removed and replaced with a 0.79 inch Solothurn anti-tank gun.
| | CV 33 Tankette |
| --- | --- |
| Active: | 1933 |
| Crew: | 2 |
| Weight: | 3.2 tons (3,200kg) |
| Length: | 10ft 5in (3.18m) |
| Height: | 4ft 3in (1.3m) |
| Width: | 4ft 8in (1.42m) |
| Weapons: | Main – 1 x 0.26 in (6.5 mm) or 2 x 0.32 in (8mm) Breda machine guns |
| Armor | Maximum – 0.55in (14mm) |
| Engine: | FIAT-SPA CV3 4-cylinder gasoline, 42hp |
| Speed: | 26mph (42kph) |
| Range: | 78 miles (125 km) |