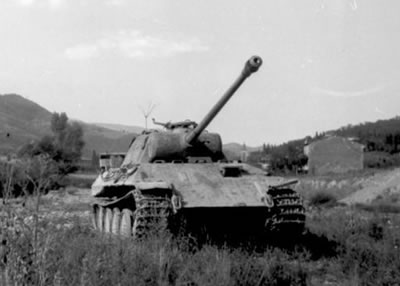 Last updated on June 16th, 2020 at 08:39 pm
Germany brought heavy tanks weighing 40 to 60 tons onto the World War II battlefield long before the Allies did, and though this was classed as a medium tank by the Germans is was more akin the heavy tanks from the Allies' point of view, and was considered a heavy tank by many at the time.
After realizing that the Soviet Union's T-34 medium tank was a better tank than Germany's PzKpfw III and PzKpfw IV medium tanks, the Nazis performed a detailed study of the T-34. The design of the PzKpfw V tank, commonly known as the Panther, was based on that of the Russian's T-34.
The PzKpfw V Ausf D first appeared in 1943. It weighed 43 tons (43,690 kg), had a maximum speed of around 28 miles per hour (45 kph) and a range of about 124.3 miles (45 kilometers).  Its main armament was a 2.95 inch (7.5cm) KwK42 L/70 gun. A five member crew manned the tank.
850 Ausf Ds were built.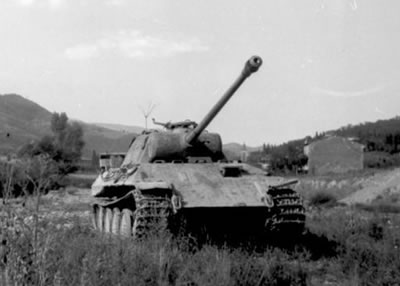 2,000 PzKpfw V Ausf As were built between August 1943 and May 1944. The Ausf A had thicker armor and better running gear than the Ausf D. It also had a commander's cupola, which the Ausf D lacked.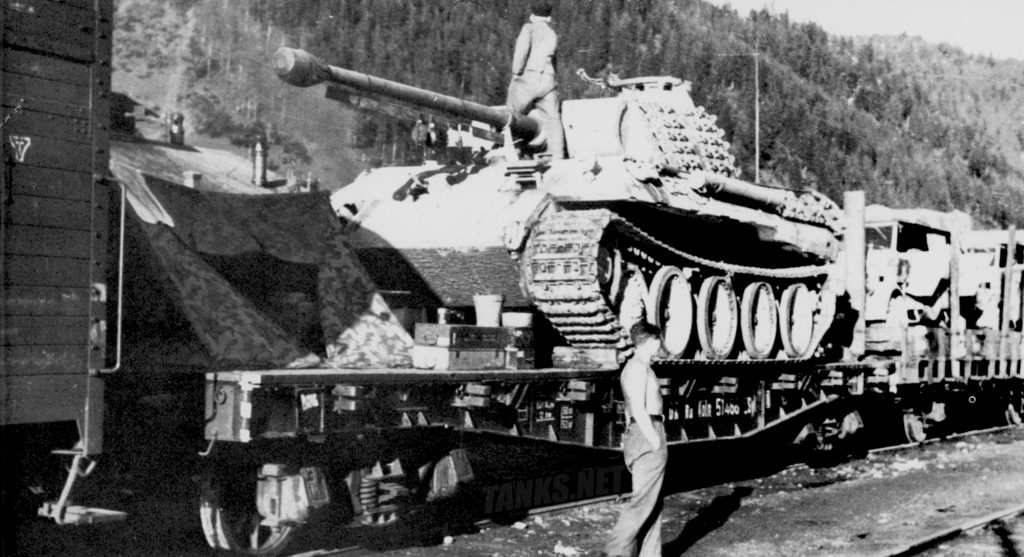 The Ausf G, which was built after the Ausf D and the Ausf A had already experienced combat, had a new hull. While the Ausf D and the Ausf A had a vision visor for the driver, the driver's vision visor was removed from the Ausf G.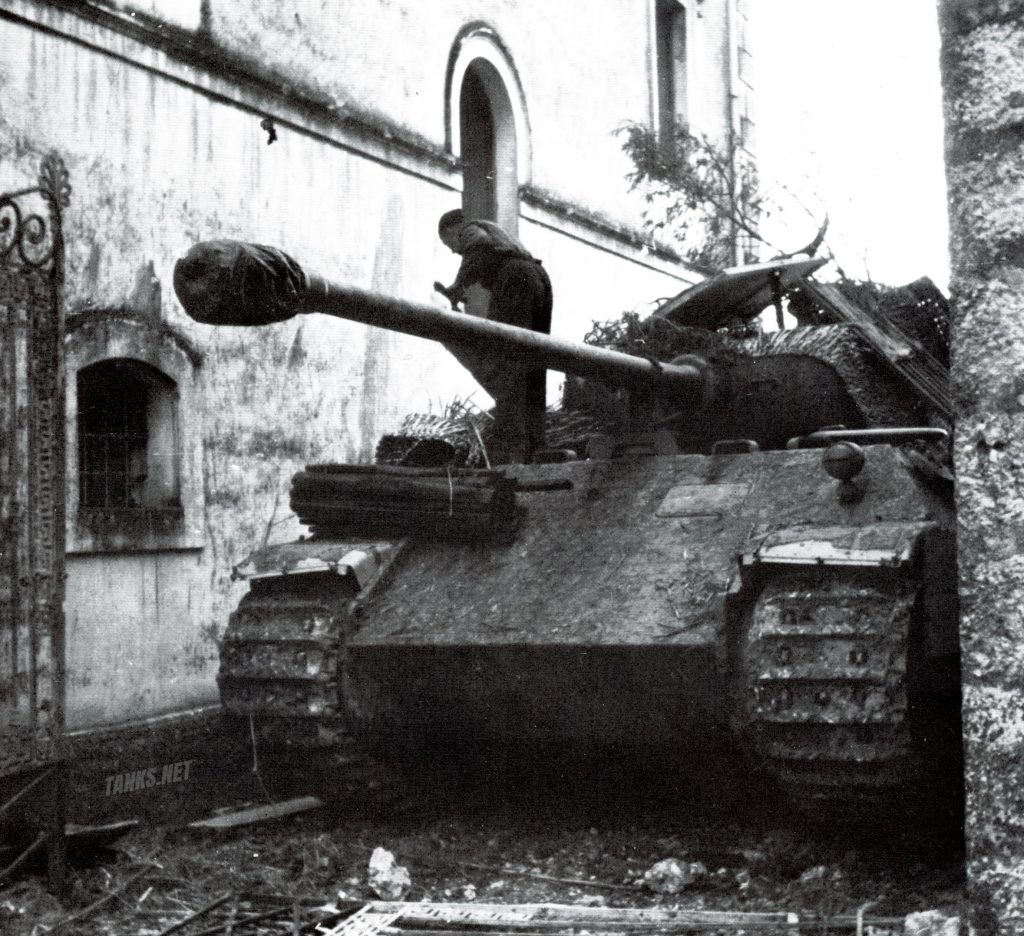 From March 1944 to April 1945, more than 3,000 Ausf Gs were built.
Variants of the Panther tank included an armored recovery vehicle (ARV), known as Bergepanther, as well as observation tanks and command tanks.
The most famous variant of the PzKpfw V was probably the Jagdpanther heavy tank destroyer.
| | PzKpfw V Panther Tank |
| --- | --- |
| Active: | 1944 |
| Crew: | 5 |
| Weight: | 45.5 tons (45,465kg) |
| Length: | 29ft 1in (8.87m) |
| Height: | 9ft 9in (2.97m) |
| Width: | 11ft 3in (3.43m) |
| Weapons: | Main – 2.95in (7.5cm) Kwk42 L/70 gun, Secondary – 2 x 0.312 inch (7.92mm) machineguns |
| Armor | Maximum – 3.94in (100mm) |
| Engine: | Maybach HL230P30 V12 gasoline, 700hp |
| Speed: | 28.75 mph (46 kph) |
| Range: | 125 miles (200 km) |