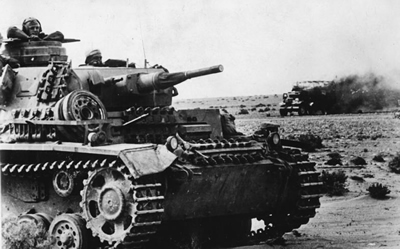 Last updated on April 27th, 2019 at 01:44 pm
During World War II, most of Germany's tank strength came from its medium tanks. The PzKpfw Panzer III medium tank was Germany's main battle tank during the war.
Development of the PzKpfw III began in 1935. Twelve standard versions were built: Ausf A through Ausf N. (There was no Ausf I or Ausf K.)
PzKpfw III Ausf A, which entered service in 1937, had a 1.46 inch (3.7cm) KwK gun as well as twin machine guns in the turret and a third machine gun in the hull, which the radio operator controlled. Ausf A was taken out of service in 1940 because its armor, which was only 0.59 inch (14mm), proved to be too thin to withstand assaults.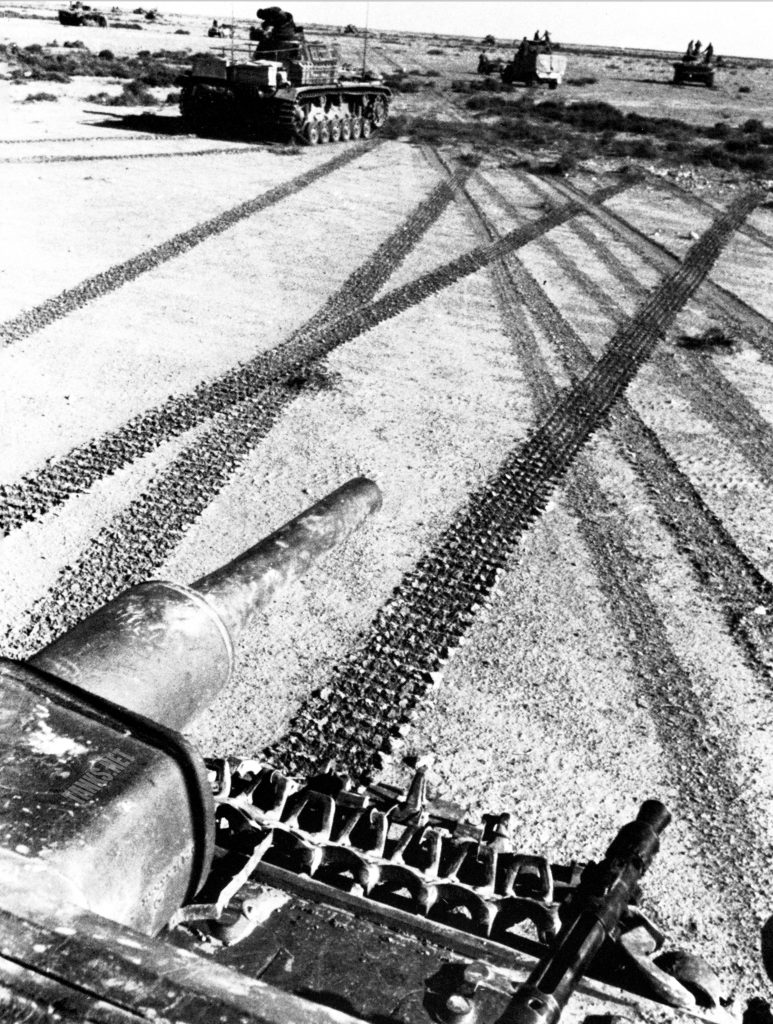 In later models, the thickness of the armor was increased. Ausf E had armor that was 1.18 inch (30mm) thick armor.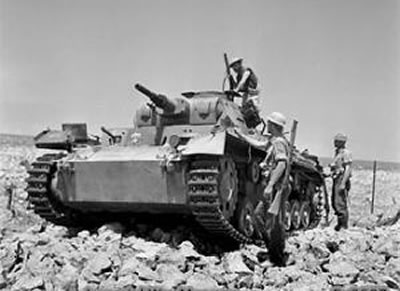 Ausf E had the same weapons as Ausf A. However, armament was upgraded on Aus F, which carried a 1.97 inch (5cm) KwK gun and had a turret that was redesigned to fit this weapon.
In 1939, the PzKpfw III Aus F was issued to Panzer divisions for the first time.  After it encountered action in Poland and France, the Germans realized that its armor was still too thin and its guns were still too small. However, the size of the turret ring restricted the size of the gun t o 1.97 inches (5 cm).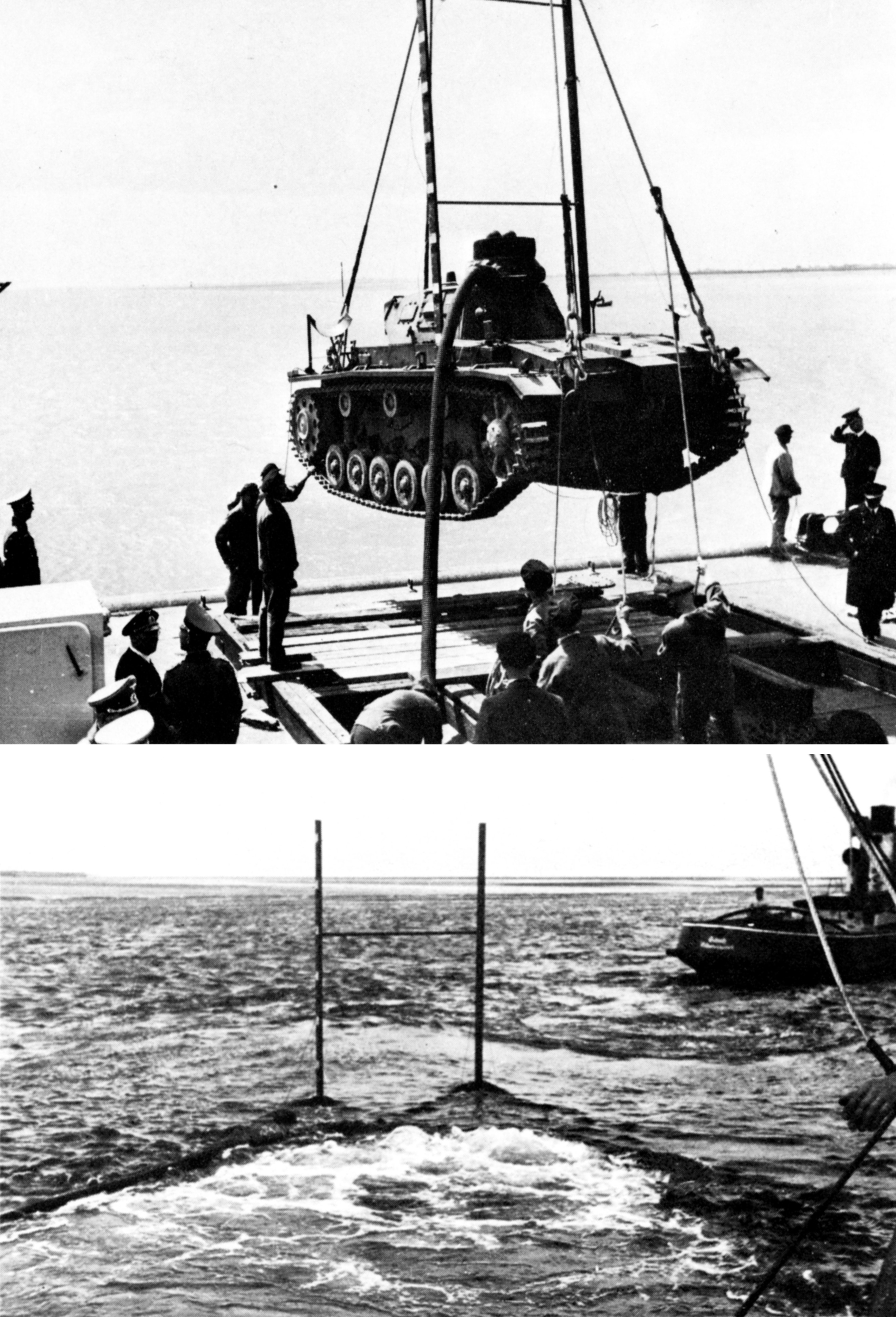 By the time the Ausf L was produced, the armor in front of the turret had increased in thickness to 2.24 inches (57mm) thick.  This model mounted a 1.97 inch (5cm) KwK39 L/60 gun. The weight of the PzKpfw III had also increased from about 15 tons in the Ausf A to over 22 tons in the Ausf L.
The Ausf M had Schürzen (skirts) fitted on it to protect it from high-explosive anti-tank (HEAT) weapons like PIATS (projector infantry anti-tanks) and bazookas.
In addition to the standard versions, there were a number of different variants of the PzKpfw III. These included:
Tauchpanzer (diving tank) – A waterproof submersible tank that could remain under water 5o feet (15 meters) deep for twenty minutes. The Tauchpanzer, which was designed in 1940, was supposed to be used to invade England as part of Operation Sea Lion. Although it never served that purpose, the Tauchpanzer was used to cross the River Bug on June 22, 1941, during Germany's invasion of Russia.
Minenräumpanzer – A mine clearer
Flammpanzer – A flamethrower
Panzerbefelswagen – A command tank with extra radios
Artillerie Panzerbeobachtungwagen – An artillery observation post (OP) tank with in which the main armament in the turret was replaced by an artillery plotting board and extra radios.
Pionerpanzerwagen – An engineer vehicle with no turret
Bergepanzerwagen III – An armored recovery vehicle with no turret
Munitionspanzer – An ammunitions carrier with no turret
Schlepper III – A supply carrier with no turret.
The PzKpfw III's chassis was used for the Sturmgeschütz III (StuG III) assault gun.
Production of the PzKpfw III medium tank ended in 1943.
| | PzKpfw Panzer III Ausf F Medium |
| --- | --- |
| Active: | 1937 (Ausf A), 1939 (Ausf F) |
| Crew: | 5 |
| Weight: | 19.2 tons (19,500kg) |
| Length: | 17ft 8in (5.38m) |
| Height: | 8ft 0.5in (2.45m) |
| Width: | 9ft 7in (2.91m) |
| Weapons: | Main – 1.46in (3.7cm) Kwk gun (early models), Secondary – 2 x 0.312 inch (7.92mm) machineguns |
| Armor | Maximum – 1.18in (30mm) |
| Engine: | Maybach HL 120 TRM V12 gasoline, 300hp |
| Speed: | 24.9mph (40kph) |
| Range: | 102.5 miles (165 km) |