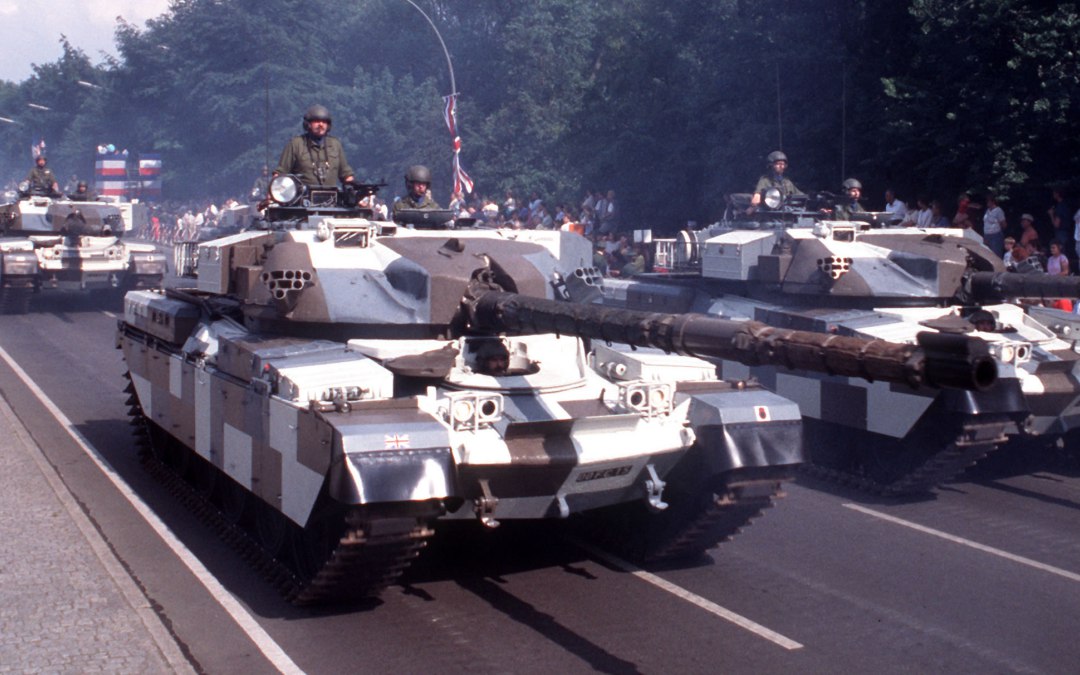 Last updated on February 19th, 2019 at 09:10 pm
The FV4201 Chieftain main battle tank was designed to be a replacement for the A41 Centurion main battle tank, with better firepower, armor and mobility than the Centurion.
In 1959, Great Britain completedthe first prototype of the Chieftain main battle tank. Six more prototypes were built between 1961 and 1962, and the tank was accepted by the British Army in 1963.
However, problems with the Chieftain's engine, transmission and suspension prevented the tank from entering service until 1967.
The Chieftain's hull front and turret are of cast construction, while the rest of the tank's hull is of welded construction.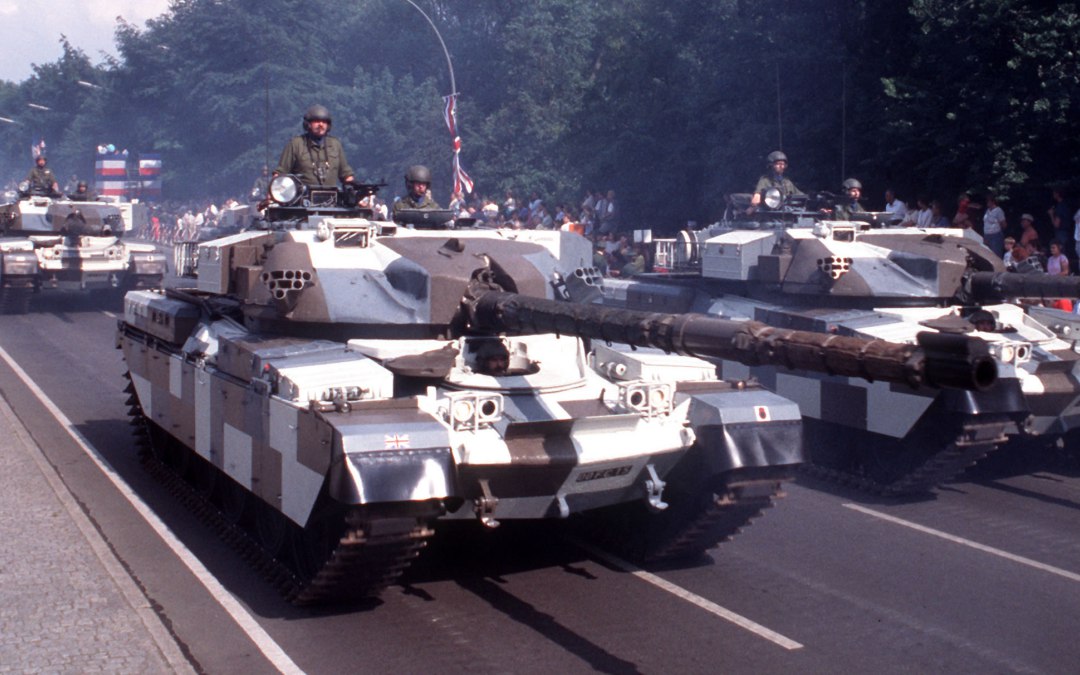 The FV4201 Chieftain has a Horstmann suspension with six road wheels and three track return rollers. The idler is at the front and the drive sprocket is at the rear.
A four man crew – driver, commander, gunner and loader – operates the FV4201 Chieftain main battle tank.
The driver sits in the front of the hull, in a semi-reclined position.
Having the driver seated in this position allows the height of the hull to be reduced.
The commander, gunner and loader sit in the turret – the commander and gunner on the right and the loader on the left.
The engine and transmission are in the back of the tank.
Main armament on the Chieftain main battle tank is a 4.72 inch (120mm) L11 series rifled gun. There are also two 0.3 inch (7.62mm) machine guns – one coaxial and one in the commander's cupola – and 6 pairs of smoke grenade dischargers.
The original version of the Chieftain also had a 0.5 inch (12.7mm) ranging machine gun that was matched ballistically to the tank's main gun. The gunner used the ranging machine gun to aim the main gun.
In later versions, the ranging machine gun was replaced by a laser sight.
The final production model of the Chieftain main battle tank, the Mark V, has a new engine and is equipped with NBC protection
Variants of the Chieftain Main Battle Tank include a bridgelayer, a combat recovery vehicle, a combat engineering vehicle, a mine clearer and a dozer.
A variant that was exported to Iran and Jordan is known as the Shir. The Shir later became the basis for the Challenger main battle tank.
Production of the Chieftain main battle tank ended in 1978, and the British began phasing the Chieftain out of service in 1996. It was succeeded by the Challenger.
However, the Chieftain is still in service in Iran, Iraq, Kuwait, Jordan and Oman.
The FV4201 Chieftain main battle tank was used by both Iran and Iraq during the Iran-Iraq War of the 1980s.
| | FV4201 Chieftain Mark V |
| --- | --- |
| Active: | 1967; Mark V: 1970 |
| Crew: | 4 |
| Weight: | 54 tons (55,00kg) |
| Length: | 24ft 7in(7.5m), 35ft 5in (10.8m) with gun forwards |
| Height: | 9ft 6in (2.9m) |
| Width: | 11ft 5in (3.5m) |
| Weapons: | Main – 4.72in (120mm) L11 series rifled gun, Secondary – 2 x 0.3 in (7.62mm) machine guns – one coaxial, one in commander's cupola, 1 x 0.5 inch (12.7mm) ranging machine gun (early models only), 6 pairs smoke grenade dischargers |
| Armor | Classified |
| Engine: | Leyland L60 2-stroke compression ignition 6-cylinder multi-fuel, 750hp |
| Speed: | 30 mph (48kmh) |
| Range: | 311 miles (500 km) |