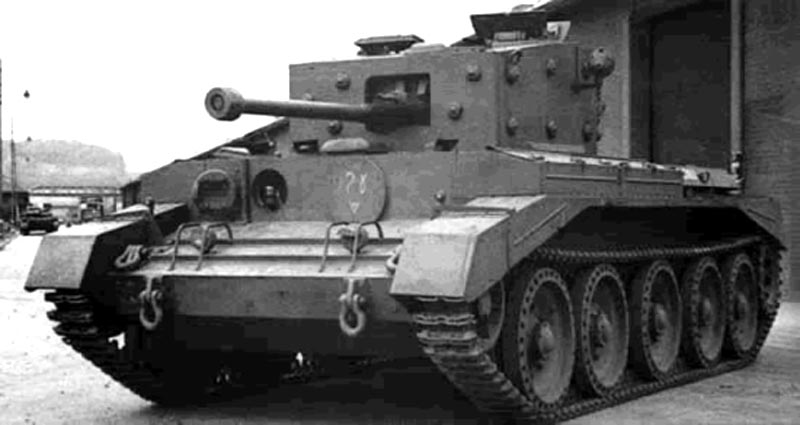 Last updated on February 17th, 2019 at 09:50 pm
The A24 Cruiser Tank Mark VII Cavalier was designed to be an improvement over the Crusader and its predecessors. The Cavalier weighed 5 tons more than the crusader and had a larger (6 pounder) gun, thicker armor, wider tracks and a better suspension than the Crusader.
However, the Cavalier used the same engine and power train as the Crusader; therefore, its larger mass led to a reduction in its top speed.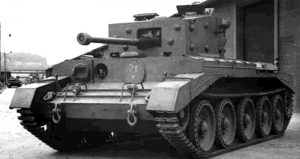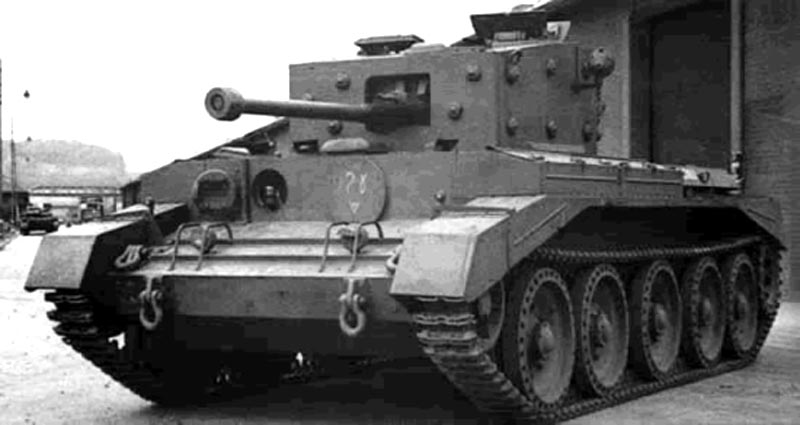 Only a small number of A24s were built, and they were never used as gun tanks.
Some had their turrets removed and were fitted with a winch and demountable A-frame jib. These were used as Armoured Recovery Vehicles (ARVs).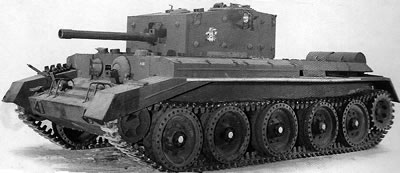 Others were used for artillery Observation Post (OP).  In these, a dummy barrel replaced the 6 pounder gun.
| | A24 Cruiser Tank Mark VII |
| --- | --- |
| Active: | 1941 |
| Crew: | 5 |
| Weight: | 26.5 tons (26,925kg) |
| Length: | 20ft 10in (6.35m) |
| Height: | 8ft (2.44m) |
| Width: | 9ft 6in (2.9m) |
| Weapons: | Main – 6 pounder OQF (ordnance quick-firing) gun Secondary – 1 or 2 x 0.312in (7.92mm) Besa machineguns |
| Armor | Maximum – 2.99in (76mm) |
| Engine: | Nuffield Liberty V12 Gasoline, 340hp |
| Speed: | 24 mph (39 kph) |
| Range: | 165 miles (266 km) |