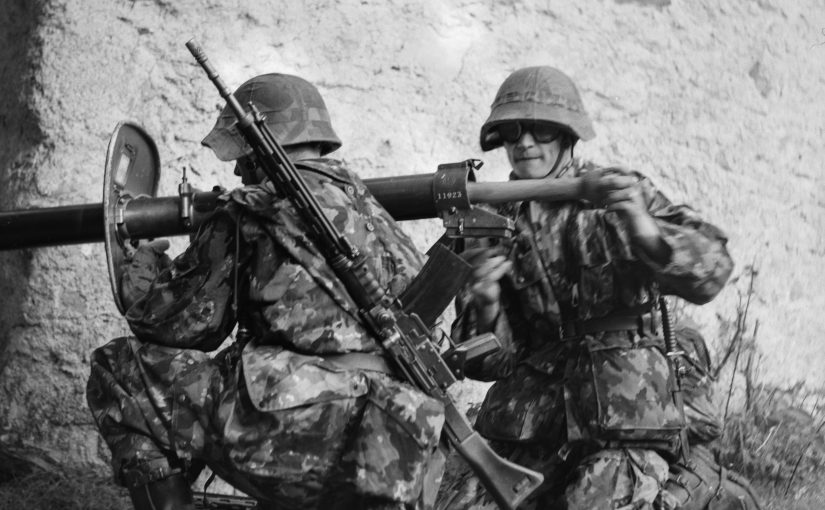 Last updated on March 12th, 2019 at 02:14 pm
The RL-83 Blindicide is a shoulder-fired rocket launcher that was developed for the Belgian army.
Although the Belgian army has declared it obsolete, it is still being used by the armies of other countries – African armies in particular.
The 3.26 inch (83mm) caliber RL-83 Blindicide rocket launcher was operated by a crew of two men. It was capable of engaging a target at 984 yards (900m).
Firing a 5.3 pound (2.4kg) HEAT round with a maximum velocity of 984ft/s (300m/s), the RL-83 had an effective range of 1640ft (500m). It could penetrate 11.8 inches (300mm) of steel or 39 inches (1m) of concrete.

The RL-83 was 66.92 inches (1,700mm) long, but could be collapsed to 36.22 inches (920mm).   It weighed only 18.5lbs (8.4kg).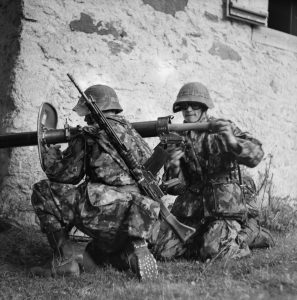 A shorter, lighter version of the RL-83, the RLC-83 Compact Rocket Launcher, was developed as an upgraded version of the RL-83 Blindicide.
The RLC-83 Compact Rocket Launcher is 47.24 inches (1,200mm) long and, when extended, weighs 12.7 pounds (6.2kg).