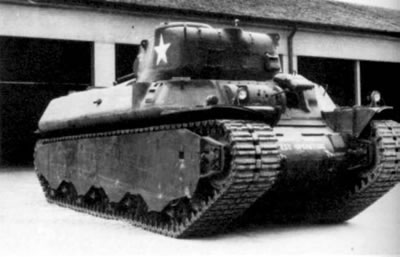 Last updated on February 17th, 2019 at 09:50 pm
The M6 heavy tank was supposed to be a heavy version of the M3 and M4 medium tanks. It was the most powerful tank in the world when it was built.
It weighed just under 45 tons and its armor was, at a maximum, 5.24 inches (133mm) thick.
The M6 could move at a speed of up to 22 miles per hour (35kph).
Armament included a 3 inch (76.2mm) main gun and a coaxial 1.46 inch (37mm) gun, as well as two 0.5 inch (12.7mm) machine guns and two 0.3 inch (7.62mm) machine guns.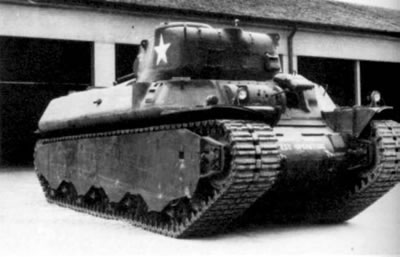 Before World War II, the US wasn't very interested in building heavy tanks, particularly because it was very hard to transport them overseas. However, as the war in Europe progressed, America began to realize that light and medium tanks were no match for German firepower and German armor. It was decided that a heavy tank, weighing about 50 tons (50,8000kg), should be built.
The M6 heavy tank was designed in 1940 and the first model was built in 1942.
Unfortunately, when the M6 heavy tank was tested, the Armored Force discovered that the tank had a number of flaws – it was too heavy, its main armament was too small, and there were problems with its transmission. The M6 never went past the testing stage. Only 40 of these tanks were ever built.
| | M6 Heavy |
| --- | --- |
| Active: | 1942 |
| Crew: | 5 |
| Weight: | 44.6 tons (45,316kg) |
| Length: | 27ft 8in (8.43m) |
| Height: | 10ft 7in (3.23m) |
| Width: | 10ft 7in (3.23m) |
| Weapons: | Main – 1 x 3in (7.62mm) gun and 1 x 1.46in (37mm) gun, Secondary – 2 x 0.5in (12.7mm) and 2 x 0.3in (7.62mm) machineguns |
| Armor | Maximum – 5.24in (133mm) |
| Engine: | Wright Whirlwind G-200 9-cylinder radial, 925hp |
| Speed: | 22 mph (35 kph) |
| Range: | 100 miles (161 km) |